General Information
Useful information on the Aegean Retina XV Meeting
Venue
Petros Nomikos Conference Center, Fira, Santorini (see location on map)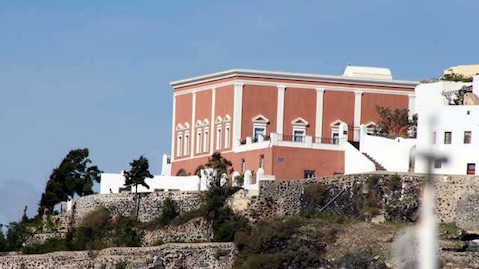 Language
The official language of the Conference is English
Entitlements
Participant Fee includes: attendance, conference documentation, bag & delegate badge, coffee breaks at conference sessions, attendance at welcome cocktail and farewell dinner.
Accompanying person fee includes: delegate badge, attendance at welcome cocktail and farewell dinner.
Registration Desk and Administrative Secretariat
Registration will commence on Sunday July 2, at 19:00h and will be also available on Monday July 3, at 8:30 - 9:30. The registration desk will be staffed throughout the official Conference hours.
Participants will receive their Conference Pack (badge, final programme, book of abstracts) at the registration desk in the Conference Centre.
Confirmation
Upon full payment of the appropriate fee, participants will receive confirmation of their registration.
Abstract Submission  
Under the guidance of the Organizing Committee the presentations and discussions will focus on the most recent developments, both clinical and technical, in the fields of medical retina.
Eight-minute papers followed by 5 minutes discussion will be presented in focused sessions.
Topics
Submissions are invited in any of the following topic areas:
Advances in Vitreoretinal Diseases: Diagnostics, Pharmacotherapy, Surgical Instrumentation, and Basic Research.
Case reports: A session dedicated in interesting clinical retina cases is planned. This session is addressed mainly to young colleagues who would like to make their introductory presentation in a highly specialized, but always-friendly audience.
Abstracts will be accepted for oral presentation on the program themes and will be subject to review by the Organizing Committee.
Abstracts should be submitted on-line at www.AegeanRetina.gr. If Internet submission is not possible, please send us your abstract in a Microsoft Word document by e-mail.