About Aegean Retina
The Aegean Retina Meeting rapidly disseminates advances in vitreoretinal diseases and treatments, with international experts and specialists gathered in a congenial way. Over the years, the Aegean Retina has become very successful due to its top scientific content that is combined with spectacular destinations. As a result most participants have attended the meeting more than once.
Our themes for the Aegean Retina Meeting XV are the Advances in Vitreoretinal Diseases: Diagnostics, Pharmacotherapy, Surgical Instrumentation, and Basic Research. 
The meeting will include scientific sessions featuring papers, and special lectures.  A session dedicated in interesting clinical retina cases is also planned. This session is addressed mainly to young colleagues who would like to make their introductory presentation in a highly specialized, but always-friendly audience
The Aegean Retina Meetings' participants are encouraged to bring their spouses/families along as the meeting also offers opportunity for an extensive array of entertaining activities, and excursions for participants and accompanying persons. The meeting will be held in the spectacular island of Santorini.
Aegean Retina XV is returning in the spectacular island of Santorini. Over the years Aegean Retina has been hosted in many Aegean islands oferring its participants the oportunity to explore the unique experience of the Aegean archipelago. Santorini, however, with its breathtaking landscape remains one of our prefered destinations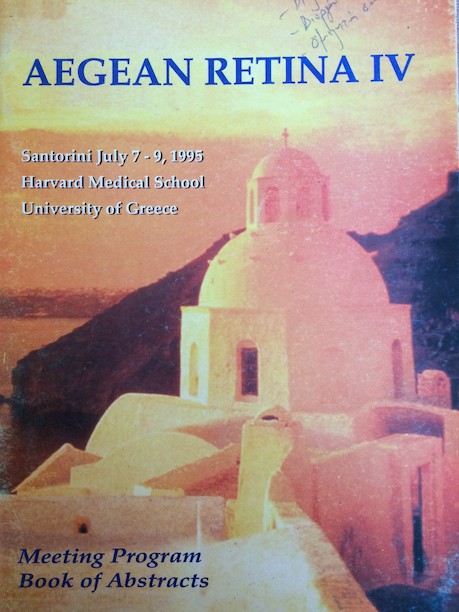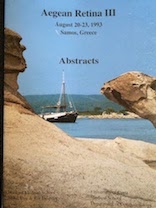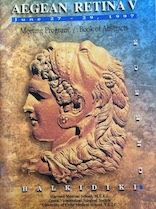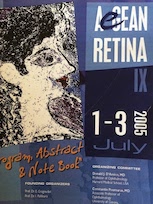 This year the meeting follows the Annual Meeting of ClubVit that will be held in Mykonos the week before, offering the opportunity to participants to combine two top-level meetings with two world-class Aegean islands!
We very much look forward to welcome you in Mykonos during the Aegean Retina XIV Meeting.  
The founders of the Aegean Retina Meeting
Drs. Ioannis Pallikaris and Evangelos Gragoudas founded the Aegean Retina Meeting in 1989 and since then the meeting takes place once every two years on various locations in the Aegean. 
The Aegean Retina Meeting Committee
The Aegean Retina is under the raped attention of a group of well known scientists from the field of Vitreoretinal Diseases. Recently new young members joined the core group of the Aegean Retina ensuring continuity of a vigorous and vibrant meeting. Both scientifically and socially!