Our Lab in the battle against COVID-19
One-ventilator-two-patients
open access project 
In this unique situation for the global health, no one is left out. And although we, in the Laboratory of Vision and Optics (LVO), are mainly focused in eye research, being ophthalmologists or vision scientists, we pride ourselves that we can adapt our knowledge and expertise to fit any real need!
 
So, this time we saw an invaluable and unique opportunity to contribute to the COVID-19 battle. The resources of the innovative project EYE_PCR that runs under the guidance and supervision of Prof. I. Pallikaris in the premises of LVO, offered the perfect means for contributing design and material for a most needed project: the adaptation of a ventilator so that can support two patients.
 
Prof. M. Tsilimbaris' proposal of designing and printing the necessary parts was warmly received by the Prof. D. Georgopoulos, Director of ICU of the University Hospital of Heraklion, who specified the actual needs for parts to be printed. And Prof. Pallikaris swiftly agreed for the allocation of all necessary resources for the project. The project was realized by two talented post-doctoral researchers of our Lab, Dr. Onurcan Sahin and Dr. Nikos Kariotakis.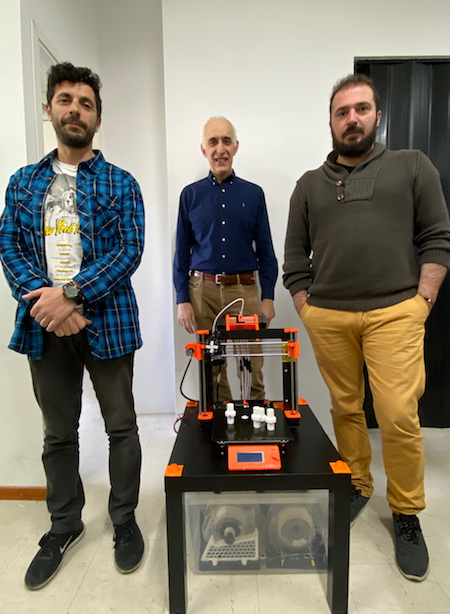 Although, there are several designs available Dr. Sahin and Dr. Kariotakis designed several apparatuses by taking consideration of ease of production (either FDM or SLA printing), sterilization, efficiency and durability. Prototypes which were 3d printed in LVO premises using the EYE-PCR equipment, were succesfully tested ex-vivo by Prof. Georgopoulos' team for compatibility with our ICU's ventilators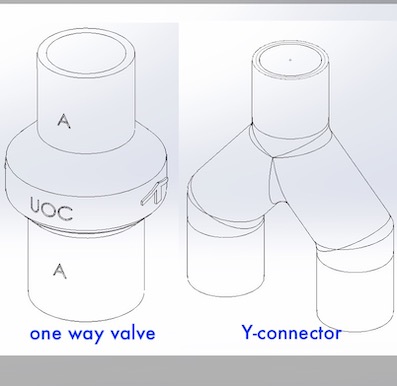 So, at this point we proudly offer the designs of these parts as an open access resource that can be downloaded and used for the production of the parts by means of a 3D printer. Although we understand that splitting a ventilator for two patients is an extreme measure that is adopted only in situations of extreme emergency, we believe that it is imperative to offer the necessary knowledge as an open resource. 
 
To download the designs and 3d printing parameters, click ΗΕRΕ.
Project contributors






      Prof.                    Prof.                     Prof.                   Dr.                     Dr.
MK Tsilimbaris    D Georgopoulos          I Pallikaris          O. Sahin           N. Kariotakis