Miltiadis Tsilibaris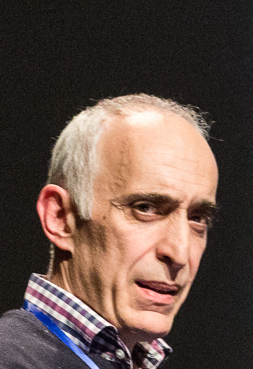 Dr. Miltiadis Tsilimbaris is the Professor of Ophthtalmology at the University of Crete Medical School. 
He shares his professional time between clinical care, research and teaching
He is the Director of the University Eye Clinic of Heraklion and the Director of the Laboratory of Optics and Vision. His clinical work and research interests are mainly focused in vitreoretinal diseases; he is an active vitreoretinal surgeon while at the same time retains a strong research interest in novel pharmacotherapies of the retinal diseases.
He is involved in pre- and post-graduade teaching and he is the Director of the multidisciplinary postgraduate program "Optics and Vision".
He has published over 170 papers in peer-reviewed journals and he holds 3 international patents.
View Prof. Tsilimbaris's LinkeIn profile