11th Aegean Summer School in Visual Optics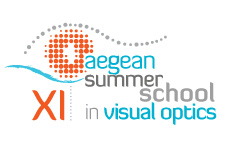 The 11th Aegean Summer School in Visual Optics, this year will take place at the Aquila Rithymna Beach in Rethymno, Crete - Greece, from June 26th until June 28th, 2012, immediately prior to the Aegean Cornea XI meeting (June 29 – July 1, 2012) which will take place at the same hotel in Rethymno.
The Aegean Summer School in Visual Optics is an international course organized annually since 2002 by the Institute of Vision and Optics (IVO), University of Crete, with guest speakers, pioneers in their field and with a plethora of participants from all around the world.
The school is open to students and researchers working in vision science (ophthalmologists, physicists, optometrists and opticians), since it provides up-to-date knowledge and recent developments in the scientific field of Optics and Vision with application in ophthalmology and optometry.
This year, the scientific program will cover many aspects of basic and advanced research on Visual Optics and will focus on Keratoconus with an emphasis on:
 Modern Contact Lenses for Keratoconus and 
 Non surgical treatment of Keratoconus 
A specialized workshop on Contact Lenses fitting of Keratoconus will also take place (limited number of attendees).
Program Director
Ioannis Pallikaris, Professor in Ophthalmology, University of Crete
Organizing Committee (University of Crete)
Harilaos Ginis, PhD
Sotiris Plainis, MSc, PhD
Aristophanis Pallikaris, MSc